The Whiskey Hotline team is on a never ending mission. We scour the world for the most interesting, unique and best barrels of whiskey we can find. This can take us to Scotland, Taiwan, Washington, Tennessee, Kentucky... Wherever there's good whiskey to be found, we'll find the best of it and bring it to you at the best price we can.

In what has become an annual tradition at the Whiskey Hotline, our bespoke blends of WhistlePig Old World cask finishes have arrived just in time for the holidays. The various wine casks tame the spice and add luscious layers of fruit. These saucy piggies are in short supply and always sell out quickly, so head into your local Binny's today and bring home the bacon.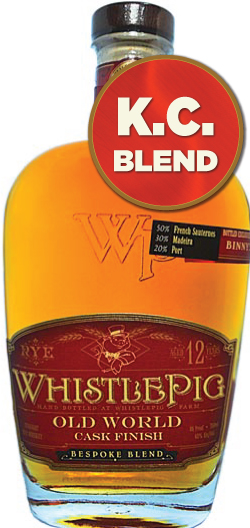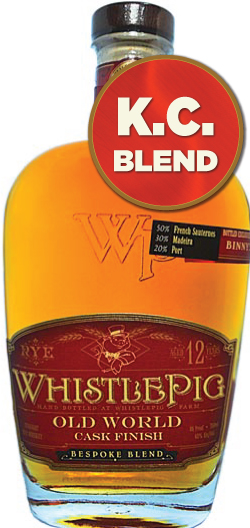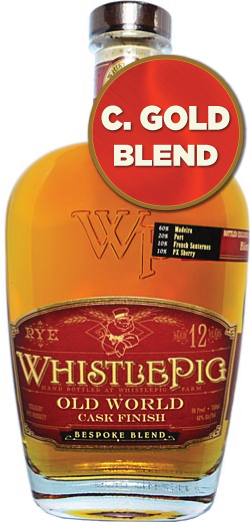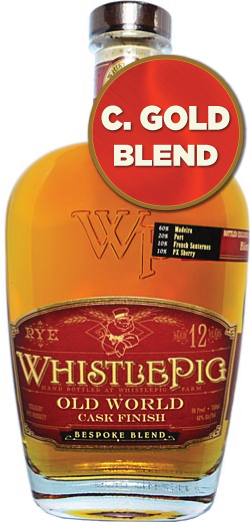 Cognac personifies "the blender's art" more than any other spirit. Vintages, regions and barrels are all combined to create consistent quality and flavor. That doesn't mean beauty can't be found in a single barrel or a single vintage, but oftentimes the incentive to bottle something unique is outweighed by the need to bottle something consistently. So when Maison Park offered some single vintage, single barrel goodies the Whiskey Hotline wasn't going to pass on an opportunity to turn Cognac convention upside down.

Maison Park has always been a Hotline favorite. Park Cognacs hail from the Tessendier & Fils distillery in the heart of Cognac. Tessendier sells most of their production to some of the big brands but have always set aside their finest distillate in their own expansive cellars, with the Park label reserved for their very best. Not only are our new handpicked casks single vintage distillations, they are a full 10 years old and bottled at higher proof than the traditional 80. This keeps the body of the eau de vie full, round and whiskey-like.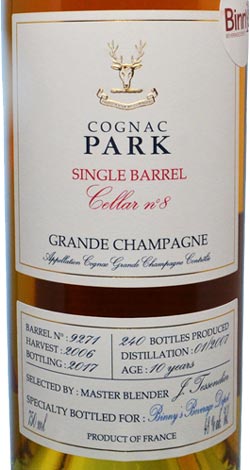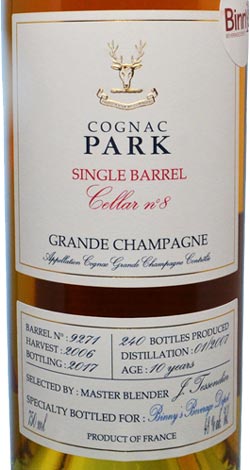 On a rainy and overcast day this past May, the Whiskey Hotline rolled into Pitlochry for our annual pilgrimage to the Edradour distillery and the accompanying Signatory warehouses. Even after a late night in Elgin, that included a few too many drams of Benromach, we couldn't help but perk up at the sight of the picturesque little distillery when we rounded the corner at the bottom of the hill. One of Scotland's smallest distilleries, Edradour is famous for its beautiful setting along the Edradour Burn and its traditional equipment and handmade malt. Edradour is also the home of Signatory Vintage independent bottlers. They own a vast array of casks from distilleries all over Scotland all warehoused on site. Signatory's quality and price have always been second to none and we're proud to have the Binny's name on these excellent casks of whisky.
Signatory Royal Brackla 10 year old Hogshead #310847 Binny's Handpicked
...
Fresh orchard fruits and creamy vanilla on the nose with a bit of baking spice as well. The fruits continue to the palate moving to toffee, baking spice, ginger and oak. A long, spiced fruit finish lingers. Just a beautiful malt. This obscure highland distillery is one of the many components of the Dewar's blends.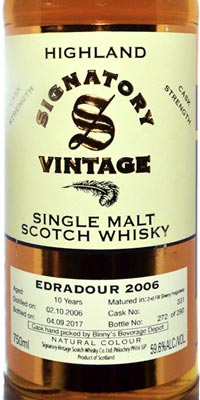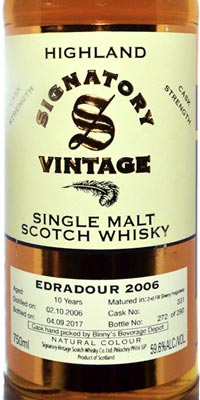 Signatory Edradour 11 year old Refill Sherry Hogshead #331 Binny's Handpicked
...
Edradour's rich, meaty body marries particularly well with bold sherry flavors. A supple but layered nose of buttercream, raisins, leather and toffee invites you in for a taste. On the palate this whisky is burly and powerful but layered with dark fruits, baking spice, sherry oak and nougat. A complex and contemplative dram that hits all the right sherry notes without being over the top.
Signatory Edradour 11 year old Madeira Hogshead #224 Binny's Handpicked
...
The nose is ripe, vibrant and fresh here, with a dash of tropical fruits alongside the raisins and vanilla oak. Those bright fruits are showcased in the flavor as well and complemented by a touch of citrus, caramel and lingering oak spice. All these layers continue onto a finish that seems endless. Interesting casks continue to be a strength of this quaint distillery.
Signatory Ballechin 10 year old Madeira Hogshead #198 Binny's Handpicked
...
Even heavily peated malt from Edradour shows elegance and finesse in a Madeira cask. Ripe and juicy fruits burst on the nose with earthy and spicy peat in support. The peat takes the driver's seat on the palate, but the soft and ripe Madeira fruits are there to keep balance. Fruity and spicy, earthy and tropical all at once. We could just nose this whisky for hours and keep finding new and interesting layers.
Signatory Linkwood 20 year old Hogshead #7552 Binny's Handpicked
...
Another workhorse distillery that provides much of the malt for blends including Johnnie Walker and White Horse. Linkwood has always been a Whiskey Hotline favorite for its floral and fruity elegance. Plenty of citrus on the nose with some light grassy notes and a bit of honey. Cinnamon apples on the palate complement vanilla, toffee and oak. The finish is lengthy and a touch drying highlighting the oak spice and ripe orchard fruits with a touch of baking spice. 20 years old, cask strength and under $100. An unbelievable deal.
Signatory Glenburgie 22 year old Hogshead #6529 Binny's Handpicked
...
Glenburgie is a relatively large Speyside distillery that few people have heard of. The vast majority of it's malt becomes the backbone of the Ballantine's blend and no official single malts are available in the US. Sounds like a perfect candidate for a Binny's handpicked cask. Soft, cooked fruits open the nose with some leather, baking spice and creamy vanilla as well. The palate is sweet and chewy with layers of rich, sherried fruits balanced by oak and leather. These flavors all linger in the finish with a dusting of cinnamon. An absolute stunner and one of the best whiskies we have tasted all year.


LIMITED SUPPLY
Wild Turkey Master's Keep Bourbon Decades
...
This luxurious blend of 10 to 20 year old bourbons was created to celebrate Master Distiller Eddie Russell's 35th anniversary at Wild Turkey. Bottled at 104 proof, this whiskey embodies everything we love in old bourbons. A surprisingly fresh nose with the usual Turkey notes of tobacco and oak spice, but a hint of dark fruit and citrus as well with some toffee and butterscotch rounding it out. On the palate the blending really shines with bright fruit, sweet vanilla, spicy oak, cinnamon and a hint of sweet chocolate. The older whiskey shows in there as well with balancing notes of leather and earth. A chewy and thoughtful sipper and a real treat for your friends and family this holiday season.
Binny's is proud to introduce Kelsey Creek bourbon to Illinois. Distilled in Bardstown, KY this versatile 90 proof bourbon is the best deal in our ever expanding bourbon aisle. A gentle and flavorful sipper as well as a budget priced mixer, this bourbon does it all. At only $24.99 for a 1.75 liter this is the best bang for the buck.
Kelsey Creek Bourbon
1.75L Bottle
...
Classic corn puddin' opens the nose with cherries and vanilla in supporting roles and a touch of anise in the background. Round and filling on the palate with a touch of toasted oak, baking spice and vanilla all in balance. The finish lingers with vanilla, butterscotch and a touch of clove and cinnamon.
Kelsey Creek Single Barrel Bourbon
...
As single barrel bourbons go, this compares favorably to Blanton's, Four Roses and others. This sipper holds its own against bourbons twice the price.
*Save up to $10 on any craft beer 6-pack with the purchase of Highland Park 12, 18, 25, 30, Valkyrie or Dark Origins 750ml. Items must be purchased together to receive discount. Instant savings applied at register. Valid with your Binny's Card through 12/31/2017. Discount not valid with any other offers. Sale is limited to stock on hand, no rain checks. See store associate for details. Not responsible for misprints or typographical errors.
The Whiskey Hotline is here to help you stave off that Autumnal chill just a bit longer with 6 new handpicked casks of whiskey, five barrels of rye and a barrel of bourbon. As aged whiskies from the big brands have become less and less available, the micro distillers are arriving with delicious options. These barrels of Dad's Hat rye are full bodied and richly layered with rye spice and our new Traverse City bourbon is a whopping 9 years old! Never have we had a better or more flavorful selection of casks on our shelves.
Traverse City Whiskey Co. Barrel Proof Bourbon Binny's Handpicked Barrel #08-029
...
On the nose, corn pudding underneath cinnamon and baked orchard fruits spiked with clove. Deceptively complex and pleasing. On the taste, sweet caramelized sugars and red fruit leap forward with slow and steady oak spice in the background. The finish is lengthy and warm with spice edging out vanilla and toffee. 9 years old and a remarkably mature bourbon from a, "craft producer". With a splash of water, she becomes a touch spicier and rounder.
Traverse City Whiskey Co. North Coast Rye Binny's Handpicked Barrel #12-008 ...
Lovely fresh cut wintergreen and citrus on the nose with wood sugars and clove. On the taste, subtle floral notes dance alongside red fruits, citrus, wintergreen and baking spice. The finish is long with cinnamon, clove and fruit sugars fading ever so slowly. A gorgeous rye for sipping neat or any other way you see fit. We can't get enough.
Dad's Hat Pennsylvania Straight Rye Single Barrel #3 Binny's Handpicked
...
Caramelized sugars, butter, dill and wintergreen with soft fruit nectar and roasted grains. Herbaceous rye, toasted oak, clove, and soft red fruit on the taste with a dash of cinnamon. The finish is solid with wintergreen and vanilla lingering alongside soft red fruit. Easy sipper or tantalizing mixer…you make the call.
Dad's Hat Pennsylvania Straight Rye Barrel #4 Binny's Handpicked
...
Invigorating wintergreen and roasted grains on the nose with browned butter and clove underneath. Dill and wintergreen jump on the taste with a pleasant dryness that transitions to some soft fruits and subtle herbaceous flavors. The finish is pleasantly long with clove and dill falling off slowly alongside herbs and red fruit. Solid and dynamic.
WhistlePig Cask Strength Rye Single Barrel #A14 'Greggery' Binny's Handpicked
...
A lovely bourbon-esque nose for WhistlePig. Don't be scared off though, this baby still packs a big rye punch. Wintergreen and citrus mingle with vanilla, toffee, and toasted oak. On the taste, buckets of vanilla, toffee, red fruits , wintergreen and clove. A wonderful finish that starts off spicy and turns sweeter towards the end. A rye to regale good company with.
WhistlePig Cask Strength Rye Single Barrel #A18 'Peccary' Binny's Handpicked
...
On the nose, cooked grain, charred oak, wintergreen and tropical fruit concentrate. Citrus and wintergreen on the taste with a bit of Cosmik debris dancing alongside cinnamon and vanilla spice. Mother, Mary and Joseph, this stuff is great!