Our Beer Buyers combed through thousands of different beers to put together a massive mix of favorites, covering everything from classic imports to fresh local flavors. Whether your looking for a crisp refreshing pilsner, a rich roasty stout or spicy winter warmer – this sale has something for everyone. Here's a taste of our December Beer Sale!
Brickstone American Pale Ale
6 Pack of 12oz Cans
...
Staff favorite, "zombie killer", and gold medal winner - this much talked about and celebrated pale ale continues to impress. Generously hopped with Amarillo, Centennial and Citra hops, it's a juicy pale ale with bright hop aromas and a balanced finish. A welcomed reminder that a well-made pale ale is a beautiful thing.
Lagunitas Brown Shugga'
6 Pack of 12oz Bottles
...
Some of the best things in life are the product of happy accidents. Such is the case with Lagunitas Brown Shugga'. This beloved holiday classic began as a botched batch of Olde GnarlyWine. The addition of brown sugar not only increased the ABV, but also amplified the richness. Toffee, caramel and big piney hops all rolled into one massive brew that's surprisingly easy to drink.
Toppling Goliath XHops Gold
22oz Bottle
...
It's pretty difficult to believe that no juice, fruit or pulp was used in the production of this APA. The nose is remarkably bright and fruity, with pronounced peach and mango. Its silky-smooth body delivers loads of apricot and nectarine, followed by a tangy, citrusy finish.
Odell Drumroll
6 Pack of 12oz Cans
...
Odell's Drumroll is nouveaux American Pale Ale with a solid respect for the past. Unfiltered and aromatic, juicy and refreshing, but with enough malt and bitterness to keep things interesting.
Stone Xocoveza
6 Pack of 12oz Bottles
...
Scores of vocal devotees turned this one-off coffee milk stout, into a perennial holiday classic. Sweet holiday spices artfully accent flavors of rich cocoa and dark roast coffee with cream. Chili peppers impart dark fruity notes and just a touch of heat to the finish. Reminiscent of a rich mole sauce, Xocoveza is a remarkably layered and satisfying brew.
Christmas is right around the corner and we're excited to announce the latest addition to The Bruery's Twelve Beers of Christmas. Several past releases have been inspired by classic Belgian styles, and for the 10th verse they've brewed a "dark imperial wit" spiced with no less than ten wintery spices. Coriander and orange peel are paired with cinnamon, ginger, nutmeg, allspice, mace, anise, cloves and dried apples!
Bruery 10 Lords-A-Leaping
25.4oz Bottle
...
The nose is spicy and inviting, with pronounced cinnamon, clove and caramel. Soft yet spritzy across the palate, it opens with notes of chocolate, molasses and citrus giving way to a lovely mélange of sweet spices. This many ingredients could easily have been overwhelming, but the spices meld seamlessly with the Belgian yeast character, producing something with the complexity of a quad and the levity of a wit. A delight to enjoy fresh, that will no doubt cellar marvelously. *Not available in Champaign.
The holiday season is filled with parties and get togethers, and finding a beer that everyone enjoys can be tricky. How about a variety pack? Paulaner Munchen has been brewing beer for centuries, and their Best of Munich Variety Pack has a little something for everyone. German craftsmanship at an incredible price – es ist wunderbar!
Paulaner Best of Munich Variety Pack
12 Pack of 12oz Bottles
...
Oktoberfest Marzen
This venerated Oktoberfestbier is so widely popular that it's now made year round. Brewed with Hallertauer Tradition hops, Paulaner Oktoberfest Marzen features a uniquely earthy flavor and aroma. Complex and satisfying, its toasty malt complexity gives way to a finish that is rich and nutty.

Salvator
Paulaner monks created Salvator in the 17th century as a form of "liquid bread" that they could consume during their Lenten fasting. Their classic brew endures as a defining example of the doppelbock style. It's a delight for the senses, featuring rich chocolatey aromas and a deep caramelized finish.

Munich Lager
Similar to a pilsner but not quite as dry, this helles lager features sweet bready aromas and flavors with just enough noble hops to keep things in balance. A refreshingly sessionable German classic.

Hefe-Weizen
Be sure to decant this classic hefe into a nice tall glass, releasing all the lovely fruity esters and spicy phenols. This beguiling mix of banana, pear and clove, is thanks to its unique yeast - which remains suspended throughout the beer, producing a soft golden haze. Fruity, bright and very refreshing. *Not available in Champaign.
With more beer on the market than ever before, an insider's input has never been more valuable. You can always rest assured - Binny's has got your back. Our Beer Consultants are a wealth of knowledge and they're eager to steer you towards your next new favorite. Want to know what they're taking home? All you have to do is ask. Here are a few of their favorites.
Dark Horse Scotty Karate
4 Pack of 12oz Bottles
...
Looking for some great bang for your buck? Dark Horse Scotty Karate is an irresistible value for fans of scotch ale. Be careful, Scotty clocks in at 9.75% ABV, but its subtly sweet finish masks it well. - John T., Binny's Naperville *Not available in Bloomington or Springfield.
Deschutes Fresh Squeezed
6 Pack of 12oz Bottles
...
Great example of an IPA that showcases Mosaic and Citra hops, two of the most popular hop varieties. Fresh hoppy flavor, without being too bitter. - Aaron P., Binny's Naperville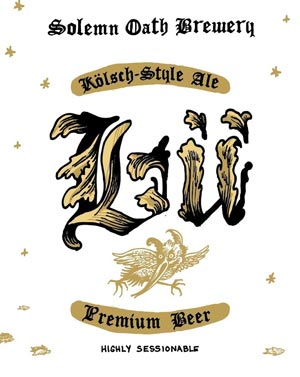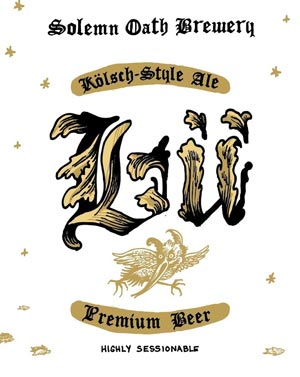 Solemn Oath Lü
6 Pack of 12oz Cans
...
A nice fluffy Kolsch that is very light and drinkable. A little more malt flavor than a traditional Kolsch, but still finishes clean. A great beer for macro drinkers looking to try local craft beer. - Corbin K., Binny's Willowbrook *Not available in Champaign, Bloomington or Springfield.
Urban Chestnut Zwickel
4 Pack of 16.9oz Cans
...
Zwickel is an unfiltered and unpasteurized lager rarely available outside of Bavaria, but thankfully Urban Chestnut's German born brewmaster crafted this crisp, easy drinking lager. The nose is sweet and bready, with a touch of earthy hops. Biscuity malt sweetness up front, gives way to a nice dry finish. - Tim H., Binny's Willowbrook
4 Hands brews one of our favorite milk stouts and their popular Milk Stout Variety Pack is back! Tis the season for stouts, and 4 Hands goes all in with two spicy new stouts – La Belleza and Zellige.
4 Hands Chocolate Milk Stout Variety Pack
3 Pack of 22oz Bottles + Glass
...
Blackberry Chocolate Milk Stout
Bright and jammy on the nose, it begins with a hint of tangy blackberry, followed by notes of chocolate covered blueberry. A perfect partner for Black Forest cake.

Tiki Chocolate Milk Stout
The mocha monster returns! Brewed with chocolate, coffee and coconut - this deliciously decadent riff might be our favorite. Serve with coconut macaroons.

Gingerbread Chocolate Milk Stout
From the aroma alone, you'd swear a sheet of gingerbread just came out of the oven. Thankfully, while it's bursting with ginger flavor and aroma, it's not too spicy. The finish is surprisingly dry with notes of cocoa and molasses.
4 Hands Zellige
4 Pack of 16oz Cans
...
Inspired by the bold flavors of Moroccan cuisine, this coffee stout incorporates cinnamon, ginger, nutmeg, cardamom, black pepper and sea salt. Fans of Chai coffee and tea will find some familiar flavors here, with cardamom and dark roast coffee stealing the show.
4 Hands La Belleza
22oz Bottle
...
Brewed with cacao, cinnamon, vanilla, ginger, nutmeg and chilies - this mole-esq beer could have easily have been over the top. Instead, La Belleza is a soft and elegant imperial stout, with nuanced spicing and just the faintest touch of chili heat.
The holiday season is an exciting time for beer. Cold winter weather and decadent dinner parties have inspired everything from roasty porters and stouts, to spicy winter warmers, and a few surprises in between. Here are some treasured favorites that we're excited to welcome back each year.
Anchor Christmas Ale
6 Pack of 12oz Bottles
...
2017 marks the 43rd annual release of Anchor's Christmas Ale! Each vintage of this trail blazing winter warmer features a slight tweaking of the recipe, making vertical tastings of multiple past vintages a fun holiday tradition. This year's batch is very rounded and nuanced, with hints of coffee and chocolate complementing a citrusy finish. Pick up some for this year and some for saving! *Not available in Springfield.
Avery Old Jubilation
6 Pack of 12oz Cans
...
If you're looking for something that's big and malty, but not spiced, Old Jubilation delivers. This English style Old Ale brims with notes of toffee and chocolate, with a dry nutty finish. Old Jubilation is also a fine ale for cellaring.
Sierra Nevada Celebration
6 Pack of 12oz Bottles
...
In 1981, Sierra Nevada bucked tradition by introducing a bold American IPA as their winter seasonal. Brewed with freshly harvested whole cone hops, it's a citrusy and piney craft classic.
Revolution Fistmas
6 Pack of 12oz Cans
...
Fistmas is a well-balanced hoppy red ale that's spiced with ginger and orange peel. Clocking in at an approachable 6.1% ABV, this is one holiday ale that will leave you reaching for more.
Bell's Winter White
6 Pack of 12oz Bottles
...
Winter White is similar to Belgian witbier, but Bell's omits the coriander and orange peel and instead lets a spicy and fruity Belgian yeast strain do all the talking. It's soft and smooth on the palate, with citrus and a touch of clove on the finish. *Not available in Bloomington.
Two Brothers Peppermint Bark
22oz Bottle
...
Christmas is the time for all things peppermint and this fan favorite from Two Brothers transforms a crunchy holiday favorite into liquid form. This roasty porter is rich and chocolatey, with a touch of cooling peppermint on the finish. *Not available in Champaign, Bloomington or Springfield.
If you're looking for depth of flavor, welcome to The Abyss. A complex malt bill and generous hopping results in a massive imperial stout, that's further accented by blackstrap molasses, brewer's licorice, vanilla beans and cherry bark. This year's vintage is a blend of stout aged in bourbon, wine and new Oregon oak barrels. In past years, Deschutes recommended you cellar bottles prior to drinking – and while The Abyss ages gracefully, a fresh pour is an invigorating experience for those brave enough to take the plunge.
Deschutes The Abyss
22oz Bottle
...
The nose reminds us of a walk through a Kentucky rickhouse, with waves of bourbon drenched oak, vanilla and sweet spice. This lusciously thick stout glides across the tongue, delivering massive bittersweet chocolate, plum and molasses. The finish is roasty, spicy and spirted, with hints of black cherry, nutmeg and vanilla.

Three Floyds Necron 99
6 Pack of 12oz Bottles
...
Scortch-Style Ale? That's not a typo - this isn't a scotch ale. Wizards, nuclear fallout and robot assassins – remember, Floyd's slogan is "It's Not Normal", soScortch-Style Ale? That's not a typo - this isn't a scotch ale. Wizards, nuclear fallout and robot assassins – remember, Floyd's slogan is "It's Not Normal", so this is par for the course. Pouring burnished orange in color, this IPA bursts with aromas of pineapple, passionfruit and blackberries. A solid malt backbone balances out the bitterness, with citrus and pine giving way to a tropical finish. An interesting mix of old and new school IPA and a respectable nod to a cult classic. *Not available in Champaign, Bloomington or Springfield.
The salvo of Victory At Sea releases continues, and this week Ballast Point rolls out the big guns. Tis the season for barrel aged beer, and some Victory At Sea that's been resting in High West Bourbon and Rye barrels is ready for action.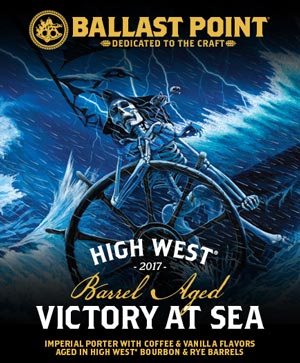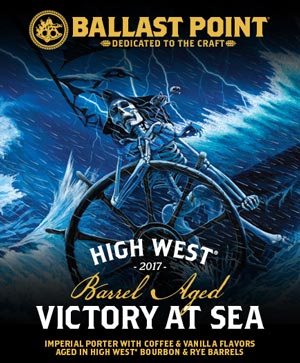 Ballast Point High West Barrel Aged Victory at Sea
4 Pack of 12oz Bottles
...
The nose is fantastically aromatic, with pronounced vanilla, chocolate and brown sugar. Layered with complexity, yet surprisingly light in body - it delivers coffee, dark chocolate covered almond and toffee. The mocha drenched finish is lively and bright with a lingering kiss of sweet baking spice. The mocha drenched finish is lively and bright with a lingering touch of cinnamon and nutmeg. Three cheers to Ballast, this is their finest Victory yet!
Schlafly Sampler Pack
12 Pack of 12oz Bottles
...
Desert inspired stouts are all the rage, and Schlafly's Stout Bout delivers. Each twelver is packed with four bottles of Blueberry Coffee, Mexican Chocolate and Salted Caramel Stout. You also get four bottles of their impeccably balanced and silky smooth Oatmeal Stout. It's hard to pick one champ among this solid lineup of contenders, but if we had to, Mexican Chocolate Stout takes the title.
Interest in barrel aged beer has never been bigger and following recent expansions, Avery is putting more beer into wood than ever. In addition to periodic rare releases, they've introduced a new barrel aged series called Botanicals & Barrels. Some bracingly sour, others lusciously sweet – these beers are available YEAR-ROUND! No waiting in long lines required, these barrel aged gems are hiding in plain sight.
Avery Botanicals & Barrels Vanilla Bean Stout
22oz Bottle
...
One of the delicious benefits of barrel aging is the extraction of vanillin, the flavor compound we associate with vanilla. Avery doubled down by adding three different types of whole vanilla beans to bourbon barrels filled with stout. The result is a vanilla lover's dream - soft and silky with notes of chocolate covered toffee, dates and honeycomb. A beer made to be paired with dessert, try this with some freshly made beignets. 10.8% ABV . *Not available in Champaign or Bloomington.
Avery Botanicals & Barrels Coconut Porter
22oz Bottle
...
Avery's labeled this one a porter, but at 10.4% ABV, it's a big one! If you're a fan of those delightful caramel drenched coconut cookies that come out once a year, it's as if Avery has transformed them into liquid form. Chocolate, vanilla, caramel and toasted coconut all rolled into one deliciously decadent brew.
Avery Botanicals & Barrels Tangerine Quad
22oz Bottle
...
Avery's The Reverend is a Belgian style quadrupel that pours amber in color and bursts with fruity aromatics. Cherry, date and citrus accent a rich caramel malt complexity, ultimately leading to a bright and spirited finish. Lay that elixir to rest in bourbon barrels with tangerines and the result is a magical creation that blurs the line between beer and cocktail. *Not available in Champaign, Springfield or Bloomington.
Avery Botanicals & Barrels Apricot Sour
22oz Bottle
...
Some fruited sours are subtle. Some are not. Avery Apricot is a front seat on the train to flavor town. Bursting with ripe apricot, its bright fruit flavor is followed by a blast of lactic acidity that leaves the mouth watering for more. *Not available in Springfield.
Avery Botanicals & Barrels Raspberry Sour
22oz Bottle
...
Avery's Raspberry Sour pours amber in color with a lovely crimson tint. On the nose it's a mixture of oak, fresh raspberries and hint of balsamic vinegar. Sweet raspberry jam up front is balanced by big lactic acidity, with hints of almond and earthy oak on the finish. A complex and invigorating sour at a refreshingly affordable price. *Not available in Springfield.
Avery Tweak
12oz Bottle
...
Last, but not least, we have an infamous offering that is not for the faint of heart. This massive 16% ABV bourbon barrel aged stout crams a ridiculous amount of flavor into every little sip. Chocolate, vanilla, plum and dark roast coffee galore - if you like to chase your espresso with a shot of bourbon, then order up! *Not available in Springfield.
In 2012, Stone introduced Enjoy By IPA. Determined to be completely honest and transparent about its shelf life, they employed vigorous quality control testing and determined that 37 days marked the point of no return. Enjoy By's date is placed loud and proud across the front of each bottle and can, a poignant reminder of the fragility of dry and late hopped beer. This latest batch is unfiltered, and it's fresh off the truck. Pick up a case, and you'll have one to crack each day until Christmas!
Stone Enjoy By Unfiltered
6 Pack of 12oz Cans
...
The hop bill for Stone Unfiltered Enjoy By is an impressive one. Southern Hemisphere hops really shine here, with Nelson Savin, Motueka, Galaxy and Helga weaving a complex tapestry of hop flavor that's spicy, floral, herbaceous and fruity. The finish is dank and spicy with lasting spruce and stone fruit.